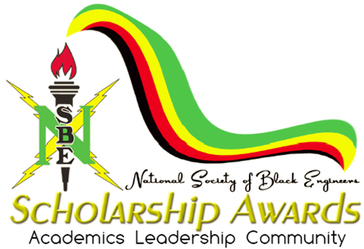 NSBE Members,
The National Society of Black Engineers' 2018 Spring Scholarship cycle is now open! To apply for scholarships and to learn more, go here
The Spring Scholarships available are:
Corporate

Chevron Corporate Scholarship 2018
American Transmission Corporate Scholarship 2018
Virginia Department of Transportation Corporate Scholarship 2018
NSBE
NSBE Jr. Bridge Scholarship 2018
AP/ACT/SAT Reimbursement Scholarship 2018
To view and apply for scholarships, you must:
Renew your NSBE membership for the year
Have a verified GPA in your membership profile
Complete and update the following fields in your membership profile: education level, major, citizenship status, chapter, and region.
It is important to complete and frequently update all demographic information fields in your NSBEconnect profile. The demographic information will determine your eligibility for all scholarships and awards.*
The deadline to apply for the NSBE Jr. Bridge Scholarship 2018 is June 20 at 11:59 EDT.
The deadline to apply for the other Spring Scholarships is June 30 at 11:59 EDT.
For scholarship questions, or if you experience problems accessing scholarships, please email scholarships@nsbe.org